Our fast paced training methodology rapidly improves player's technical ability, taking their game to the next level.
Waza Soccer is an elite indoor training Soccer/ Futsal program designed to develop youth soccer players creativity. Waza gives players an opportunity to play freely without fear of mistakes in a realistic high intensity fast paced play environment that Futsal provides. Players develop in several topics such as technique, speed of play, aggression, and aerobic fitness.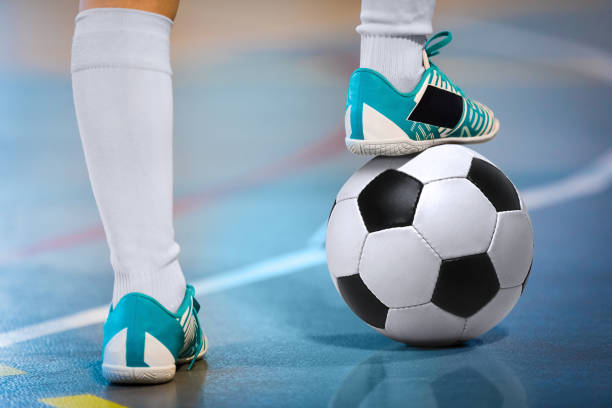 What is Futsal?
Futsal is a fun, exciting and fast paced variant of soccer that originated in South America. It's played on a small sized pitch that places greater emphasis on high pressure situations, quick thinking and technical skill. Many of the world's top players such as Lionel Messi and Cristiano Ronaldo played Futsal in their youth.
Details (Winter 2021-2022)
Session 1:
January 4th, 11th, 18th, 25th
February 1st
Session 3:
February 8th, 15th, 22nd
March 1st, 8th
5:30-6:30PM or 7:30-8:30PM
Each player should wear athletic attire, such as shorts and a t-shirt or sweats on the really cold days.
Shin guards and futsal shoes are highly encouraged. Players may wear traditional clean gym shoes but no cleats.
Players can feel free to bring futsal ball which is generally smaller and has less bounce than a traditional soccer ball.
Please bring plenty of water for your soccer player(s) to stay hydrated!
Futbol Sala
7546 Baron Dr.