Waza Developmental Academy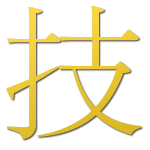 Waza Developmental Academy is a recreational soccer program designed for youth ages 3-12 to learn, develop and apply their soccer skills.
Our training program focuses on teaching the fundamentals of soccer by giving players lots of opportunities to dribble, pass and shoot the ball. Each session is designed to improve each player's technical ability and confidence with the ball and is led by experienced, professional soccer trainers who are passionate about player development.  Our coaches focus on creating fun, energetic environments that provide technical repetition with the ball at the player's feet.
Our Developmental training program includes age-appropriate instruction, once per week.  Training sessions include soccer fundamentals, technical games and small-sided scrimmages.
$120 - 6 training sessions and a T-shirt
Fall Indoor: November 10, 17, 24 and December 1, 8, 15
Winter 1: January 5, 12, 19, 26 and February 2, 9
Winter 2: February 16, 23 and March 2, 9, 16, 23
Each player should wear athletic attire, such as shorts and a t-shirt or sweats on the really cold days.  (All players will receive a  t-shirt.)
Shin guards and cleats are highly encouraged for players ages 6 and up.  Younger players may wear traditional gym shoes.
Players should bring a soccer ball.  Any size will do, but ideally a size 3 for ages 3-7 and a size 4 for ages 8-12.
Please bring plenty of water for your soccer player(s) to stay hydrated !
Total Soccer Farmington
22777 Farmington Rd
Farmington, MI 48336