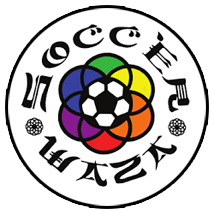 This week long, overnight camp is a development system covering the technical, tactical, physical & psychological aspects of the game. It is an advanced course of lessons and team bonding. This is an exciting and very challenging curriculum complemented by social activities such as beach training, talent show and bon-fires.
$100 - 6 training sessions and a T-shirt
Mario Scicluna and Waza FC Staff
Each player should wear athletic attire, such as shorts and a t-shirt or sweats on the really cold days.  (All players will receive a  t-shirt.)
Shin guards and cleats are highly encouraged for players ages 6 and up.  Younger players may wear traditional gym shoes.
Players should bring a soccer ball.  Any size will do, but ideally a size 3 for ages 3-7 and a size 4 for ages 8-10.
Please bring plenty of water for your soccer player(s) to stay hydrated !
Livonia Rec. Center,
15100 Hubbard, Farmington, MI 48154