Waza Summer Skills Training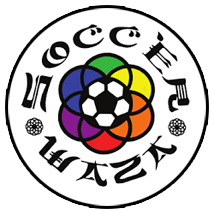 Our Summer Soccer Skills Training is designed especially for players of all skill levels and ages 4 to 12 years old. The training will feature experienced and licensed Coaches who are there to teach solid fundamentals, technical skills and personal development through the beautiful game of soccer.
Program Details - Summer 2022
Summer 2022: July 12, 14, 19, 21, 25, 28
Each player should wear athletic attire, such as shorts and a t-shirt or sweats on the really cold days.  (All players will receive a  t-shirt.)
Shin guards and cleats are highly encouraged for players ages 6 and up.  Younger players may wear traditional gym shoes.
Players should bring a soccer ball.  Any size will do, but ideally a size 3 for ages 4-7 and a size 4 for ages 8-12.
Please bring plenty of water for your soccer player(s) to stay hydrated !
Sheldon Park Livonia
Plymouth and Farmington Rd, 32901
Plymoth Rd. Livonia - Outdoor Soccer Field